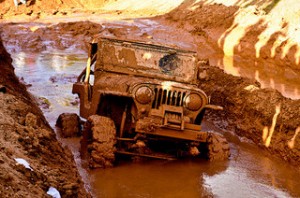 Do you have problems making decisions?
To get better at decision-making, you need to figure out where you're getting stuck.
All decisions go through four phases:
Preparation
All the steps leading up to the actual decision including identifying the problem, determining goals, gathering information and analyzing data.
Decision
The specific process of creating a determination.
Implementation
The actions taken as a direct result of the decision.
Consequences
The effects caused by making the decision. Outcomes are milestone consequences often used to evaluate the effectiveness of a decision.
Decisions can get derailed at any of these phases.
Four common problems encountered with decision-making include:
Indecision
Not knowing what decision to make.
Hesitation
Not making the decision once you know the best one.
Inactivity
Not implementing the decision, or doing it poorly.
Impatience
Not waiting long enough for the decision to succeed.
Think about which of these problems plague you the most. Over the next couple weeks, I'll be discussing each problem and how you might be able to overcome it.
To help me tailor these articles, tell me about a recent decision where you got stuck. Which problem stymied you? How did you get unstuck?
Credits: The photo used in this article was taken by Wagner T. Cassimiro "Aranha".