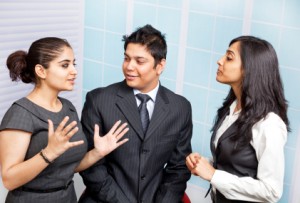 In How To Spend Less Time in the Lunch Line, I told the story of how Jonathan and I each chose a different strategy for ordering food from the food trucks in Portland. I optimized for speed while Jonathan chose based on his mood. That was Saturday.
On Sunday, I wound up waiting over a half an hour to get my food. On purpose.
"Why?", you might ask. The environment was the same. We still had only an hour for lunch and the food trucks were still packed.
But I was with a group of people having a deep discussion about decision-making, and a few people wanted to go to the Sheish Kabob food truck, no matter what the wait.
I had a choice. Optimize for speed and eat alone, or optimize for inspiring social interactions and wait to eat. I chose to wait.
Sometimes efficiency is not the right choice.
In my last article, I talked about the different between optimizing your decision and merely making a choice. But to optimize, you must choose what to optimize for.
Choose carefully.
Decide first whether to optimize for your choice, your experience or your outcome. Then ensure you pick the right measure to optimize for.
What do you optimize for when making your decisions?